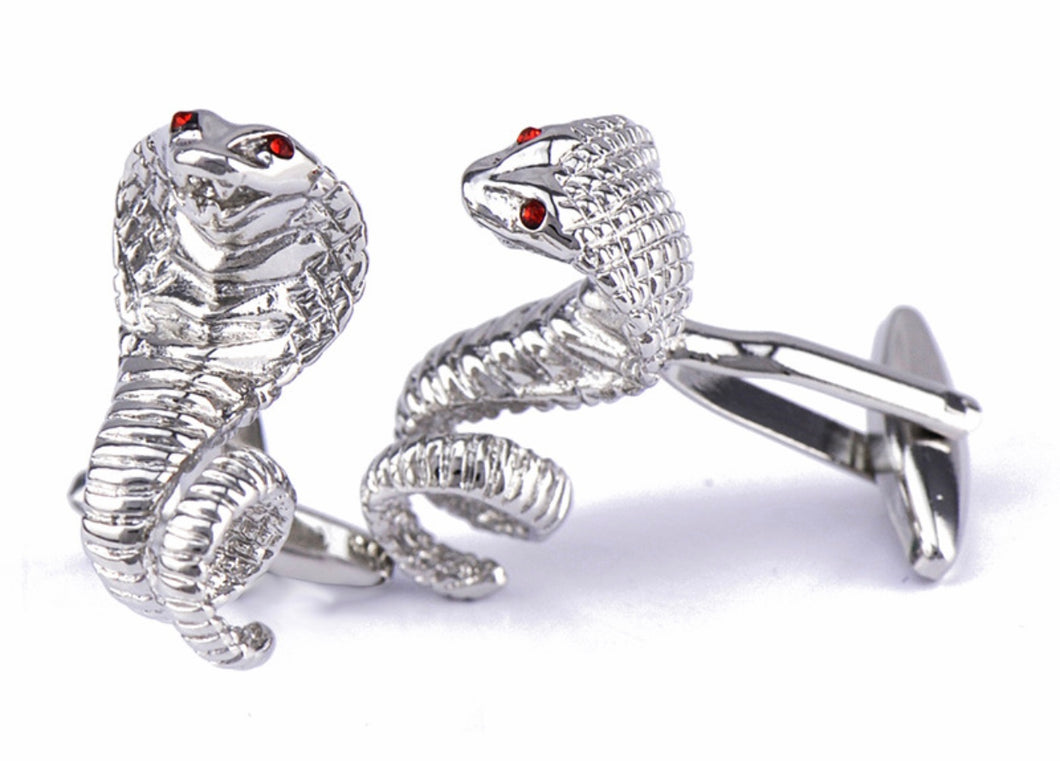 Cobra Red Eye Cufflinks
Regular price $50.00 Sale
Cobra cufflinks have a whole new look with this 3D design and red eye detail, bringing your cuffs to life. Bring the king cobra to the office when you wear these stunning new King Cobra cufflinks. Dress up your look and have everyone in trance while wearing cobra cufflinks.
Material: Alloy metal, Enamel painted eyes.
Bullet Back Closure.