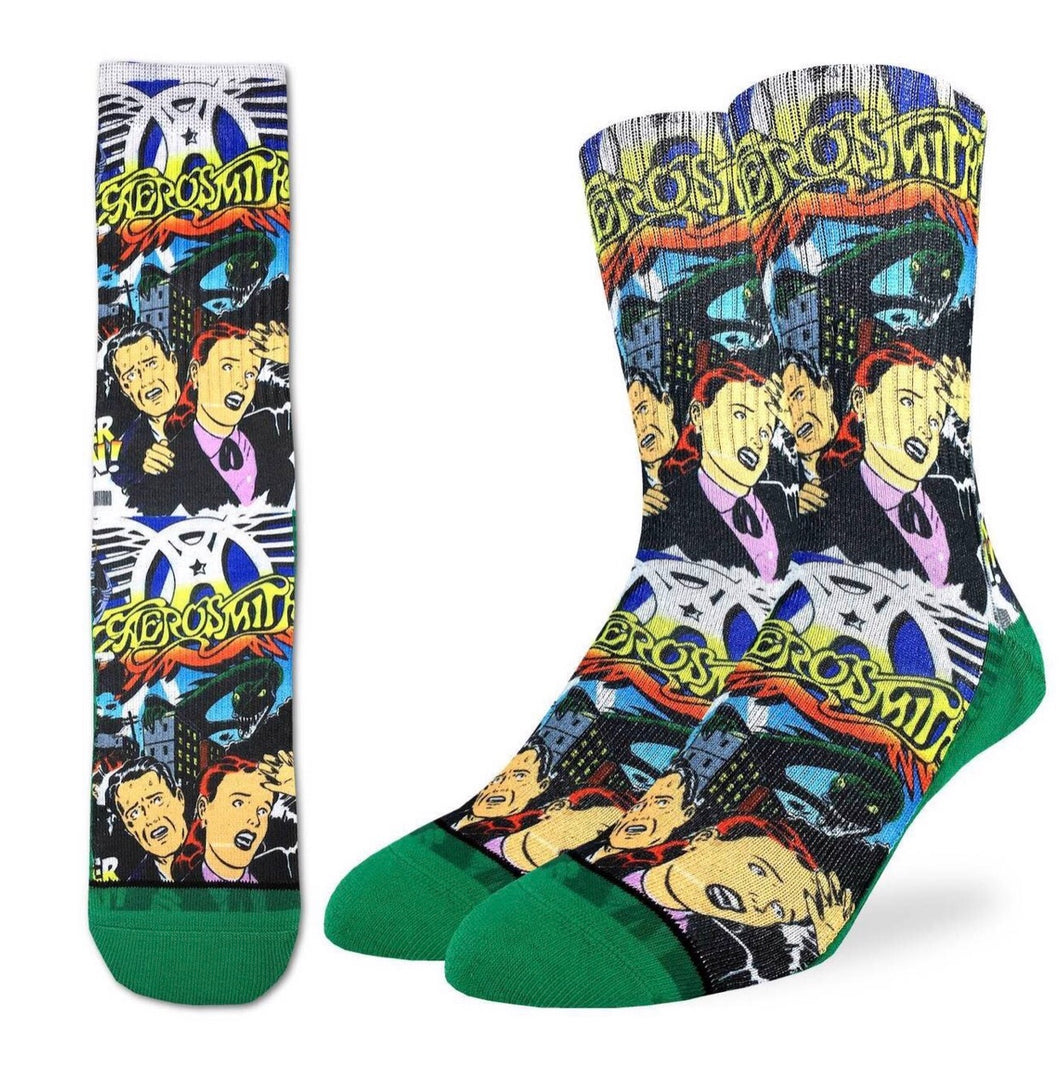 Men's Aerosmith Monster Active Fit Socks
Regular price $18.00 Sale
Aerosmith is a classic American Rock band formed in the 70's in Boston, you can rock out all day with your favourite band. Their style, which is rooted in blues-based hard rock, has come to also incorporate elements of pop rock, heavy metal, and rhythm and blues, and has inspired many subsequent rock artists.
Men's Size 8-13 
48% Polyester 45% Cotton 5% Elastic 2% Spandex 
Machine wash cold water, line dry.