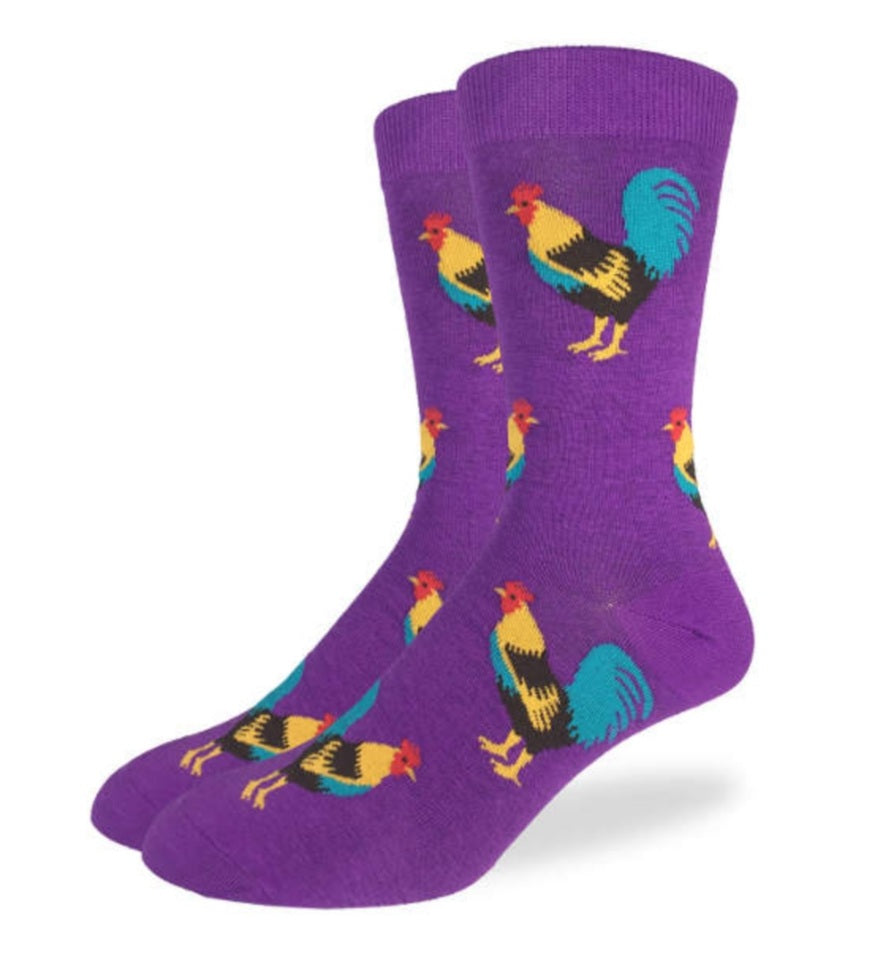 Men's Purple Rooster Good Luck Socks Crew Fit sz 7 - 12
Regular price $13.00 $13.00 Sale
Good Luck Socks fun socks size 7 - 12
These Purple Roosters socks are perfect for anyone that's a likes a little fun!
They are popular, fun, and all have modern designs. Reinforced heel & toe for better durability and just the right amount of stretch for all-day comfort.
Socks for all! Including men made to fit just right - no more swollen ankles, just stylish feet!
Product Details
85% Cotton, 10% Polyester, 5% Spandex
---
About this Item
Stretches low to mid-calf
Crew Socks
Our regular crew socks are made from an 85% cotton blend with spandex added to the mix to give it the perfect amount of stretch for your feet. They have a reinforced heel and toe to make sure they last long because we hate holes in our socks more than anything else. The designs are knitted into the cotton base. These socks are great for everyday casual wear or when dressing up for that important business meeting.
Reinforced Heel + Toe
Nobody likes having holes in their socks! We ensure that you will never have that problem with the reinforced heel + toe on every single sock.
---
Description
Over 100's of amazing, comfortable cool, colourful, crazy, and fun socks to choose from for men, women and kids. Is it time to upgrade your sock drawer?