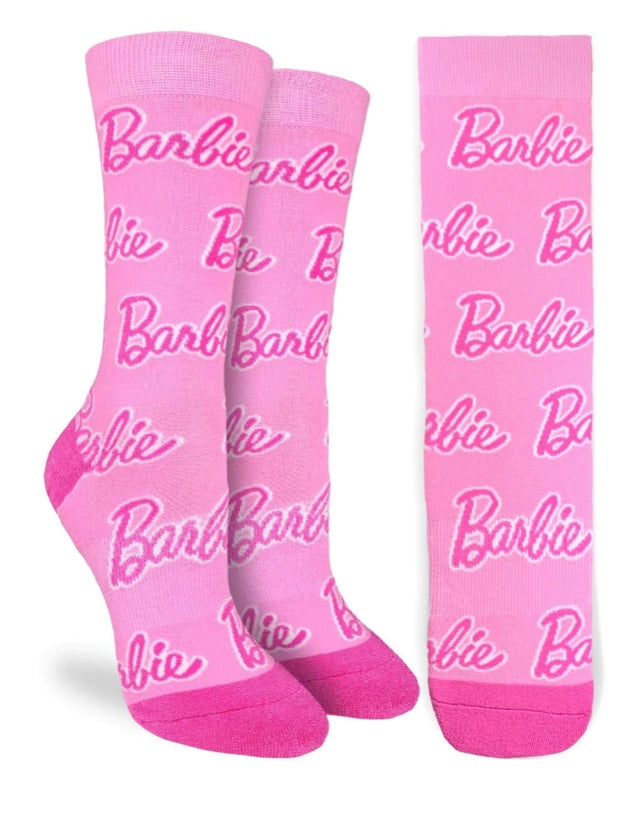 Women's Barbie logo Active sock
Regular price $16.00 Sale
Barbie is back, these bubble gum pink Barbie socks are fun touch of nostalgia. Great gift idea for the Barbie girl in your life. deserve offers hundreds of fun socks from Good luck socks with incredible pricing.
 MADE FROM
85% Cotton, 10% Polyester, 5% Spandex
CARE INSTRUCTIONS
Machine wash, cold (30°C / 86°F). Do not bleach or iron.