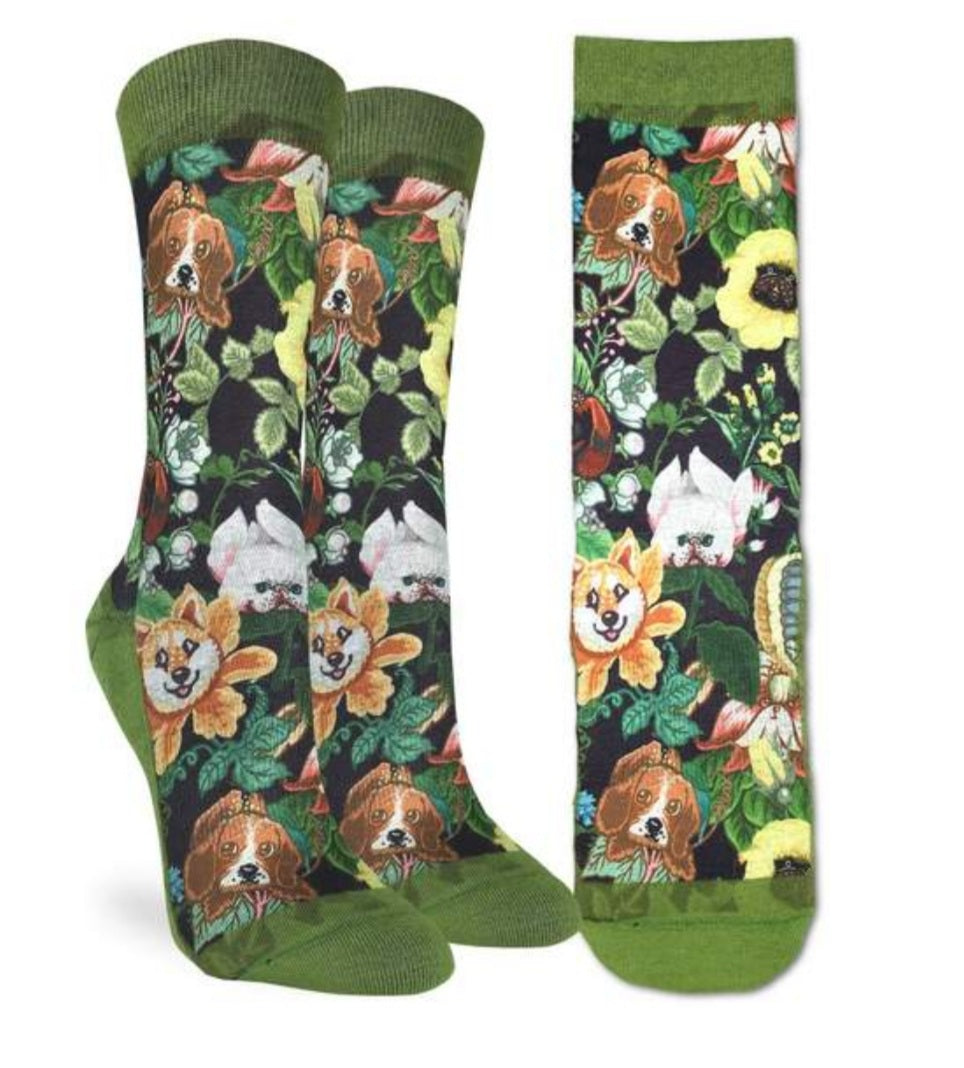 Women's Floral Dogs Good Luck Socks Active Fit
Regular price $16.00 $16.00 Sale
Women's Good Luck Active Fit sz 5 - 9 
Fun Floral Dogs design perfect for anyone.
Product Details
85% Cotton, 10% Polyester, 5% Spandex
---
About this Item
Stretches low to mid-calf
---
Description
Over 100's of amazing, unique, cool, colourful, crazy,' comfortable and fun socks to choose from for men, women and kids. Is it time to upgrade your sock drawer?